GBI investigates Quitman PD homicide case
56 year old Lynn Leroy Brown of Quitman identified as the deceased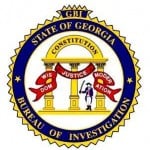 QUITMAN, GA – The Georgia Bureau of Investigation says it is investigating a homicide request from the Quitman Police Department following Thursday's death of a 56 year old man.
GBI Special Agent Jamy Steinberg identifies the deceased as Lynn Leroy Brown of Quitman.
According to Steinberg, Brown's body was located in the 300 block of South Crawford Street and will be taken to the GBI Crime Lab in Decatur for an autopsy.
In a six sentence press release, The GBI's Thomasville office says it received the call around 1:15pm Thursday from Quitman's Police Department, requesting assistance in a homicide investigation.
Exactly how Brown died and under what circumstances is unclear, but GBI Agents suggest anyone with information in the case to call 229-225-4090 or the Quitman Police Department at 229-263-7556.