GBI investigates Crisp deputy shooting of gun-toting suspect
Southbound I-75 traffic halted Sunday as gunfire erupts near Arabi exit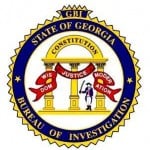 ARABI, GA – The GBI confirms it is investigating Sunday afternoon's officer involved shooting along Interstate 75 southbound which left two people apparently wounded but according to investigators, no law enforcement personnel were hurt.
The GBI says it was first alerted by Crisp County Sheriff's deputies around 5pm to an officer-involved shooting near Arabi.
The GBI says Crisp deputies were responding to multiple 911 calls about a handgun toting man, walking along the interstate.
As a deputy approached the man to determine the situation, he reportedly fired upon the officer who responded in kind, striking the gunman.
The suspect was later airlifted to Macon for treatment, a second person was seen being loaded into a Crisp County ambulance prior to the helicopter's takeoff.
I-75 southbound traffic was halted for nearly an hour, with traffic being routed off the interstate at the nearby Arabi exit.
The GBI says no officers were injured in the incident.