GBI charges Mississippi woman in Colquitt elder abuse case
Olive Branch, Mississippi's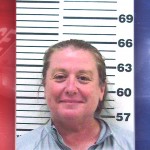 MOULTRIE, GA – An Olive Branch, Mississippi woman has bonded out of the Colquitt County Jail after her arrest for allegedly kidnapping and stealing from two local senior citizens.
GBI agents say DeSoto County, Mississippi deputies arrested 54 year old Jean Allison Pignocco and extradited her back to Moultrie to face two counts of exploitation of an elder, two counts of theft and a single count of kidnapping.
Authorities say Pignocco's two victims are both 85 years of age.