GBI arrests two suspects in 2008 Lakeland murder
Both of the accused were jailed on unrelated charges as murder warrants were issued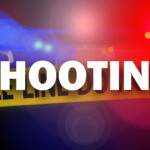 LAKELAND, GA – The Georgia Bureau of Investigation reveals it has murder warrants for two men in connection to a 2008 murder case out of Lanier County.
Friday, the GBI charged 30 year old Marquis Williams and 36 year old Andrew Johnson with felony murder, aggravated assault and possessing a firearm during the commission of a felony for their alleged involvement in the July, 2008 murder of Norris Miller.
GBI agents say both of the accused were already behind bars in an unrelated case.
Agents say Miller was shot in his Lakeland home and later died from his wounds.
Two unidentified suspects were seen leaving the shooting scene, the GBI says their investigation identified the two suspects as Johnson and Williams.
The GBI says their investigation is active, ongoing and they welcome any additional information that could be provided.
Tipsters may call the regional GBI office at 912-389-4103 or the Lakeland Police Department at 229-482-3309.