GBI: 5 year old boy shot to death in Moultrie
Moultrie Police request GBI assistance in child shooting death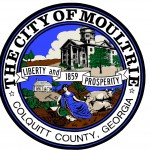 MOULTRIE, GA – The GBI confirms it is investigating the shooting death of a 5-year-old Colquitt County boy.
Agents say the child was shot inside a residence Monday afternoon in the 600 block of Third Street SW, in Moultrie. 
GBI Agents responded and met Moultrie Police to begin their inquiry. 
The child had been previously transported to an area hospital prior to GBI Agents' arrival at the scene. 
GBI Special Agent in Charge Jamy Steinberg says the preliminary information suggests the child discovered a firearm known to be in the residence and suffered a gunshot wound upon locating it. 
It is believed there was at least one other adult present at the residence when the shooting occurred. 
An autopsy will be performed either Saturday or Monday at the GBI Crime Lab to further aid investigators.
Once the case file is completed, it will be provided to the District Attorney's Office for prosecution. 
This investigation is active and ongoing.
Anyone with information is encouraged to contact the GBI Thomasville Office at 229-225-4090 or Moultrie Police at 229-890-5449.
Anonymous tips can also be submitted by calling 1-800-597-TIPS (8477), online at https://gbi.georgia.gov/submit-tips-online, or by downloading the See Something, Send Something mobile app.