Friends of the AMA takes you on a garden tour of spring beauty
May 1-2 Tour Features Gorgeous Gardens in Albany, Americus and Plains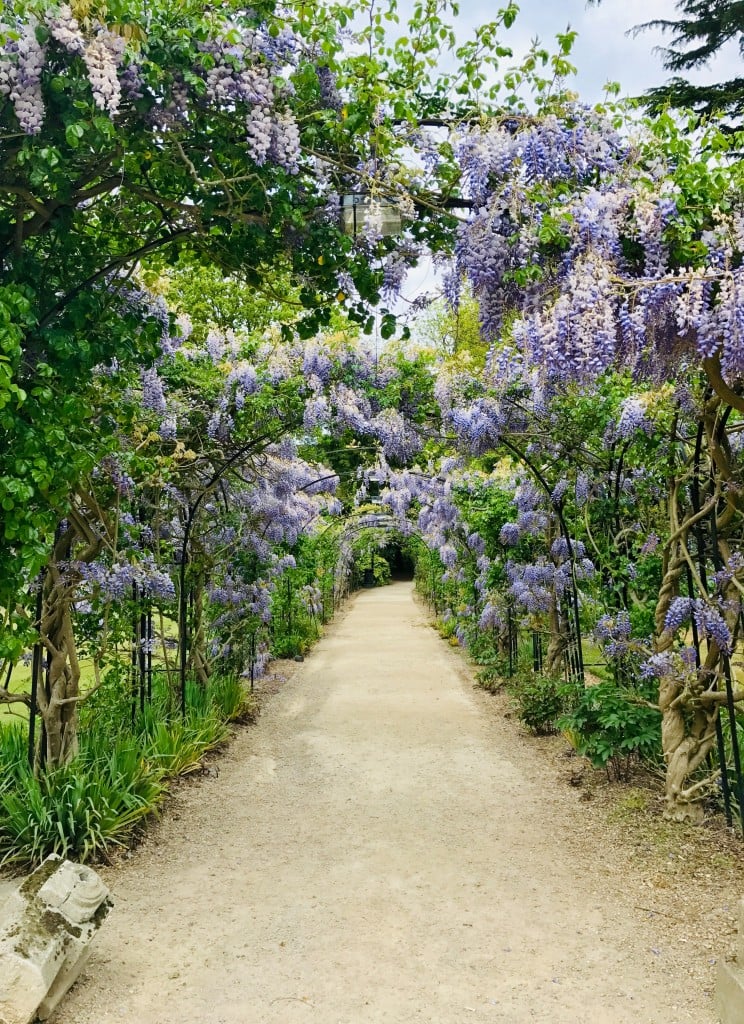 ALBANY, Ga.  ─ Expect to experience all of the beautiful colors and sweet aromas of spring at the first Southwest Georgia Garden Tour hosted by the Friends of the Albany Museum of Art. The driving tour, set for the weekend of May 1-2, 2021, will include gorgeous garden spots in Albany, Americus and Plains.
"We're trying to get people to look at Southwest Georgia," said Kirk Rouse, co-president of the Friends of the AMA and a former president of the AMA Board of Trustees. "We have so many beautiful places in Southwest Georgia that you can see and touch, and the museum touches those, so we hope this will give us some cohesiveness as we try to push forward art in the area."
Participants can sign up for either or both days of the tour. A short program about the gardens and residences on the May 1 tour will be conducted at 11 am that morning at the Americus train depot, with a similar program about the May 2 garden sites at 1pm that Sunday at the AMA. Garden tourists can pick up a map of the tour and a goody bag at each location from the start of each program—11 am-noon at the depot and 1-2 pm at the AMA.
The Saturday tour is 11 am-4 pm. It starts at the train depot at 329 S. Jackson St. in downtown Americus.
"We'll start with coffee by Café Campesino," Rouse said. "It's the butterfly edition of their coffee. And we'll have pastries from a local pastry chef in Americus, Kelli Taranto. We'll have the directions in a bag for participants. There will be some discounts for the Americus area that they can take advantage of that day."
The northern arc starts with a visit to the garden at the residence of tour co-chair Patricia Perles, of Americus. She has transformed her landscape over the past 26 years with a variety of inviting shade trees, tropical and ornamental plants, flowering shrubs, and flowers.
From there, tourists will drive over to Plains and the residence of Michael Mallard, an Albany State University art professor and member of the AMA Board of Trustees. They also will be able to visit the outer compound of the Jimmy and Rosalynn Carter residence in Plains.
"The fact that we're partnering with Americus is just so much fun," said Staci Willson, co-president of the Friends of the AMA and a former AMA Board of Trustees member. "They're our neighbors, with beautiful, beautiful gardens and homes. Just getting them more involved with the museum is an awesome partnership. And getting to see the Carter grounds is super exciting."
The Sunday tour, from 1-4:45 pm, takes in the southern arc through Albany. Starting at the AMA, 311 Meadowlark Drive, the tour includes gardens at the residences of Dr. Jeffrey and Jeannette Hoopes, Nancy Presley, Jay and Nancy Ventulett, and Tim Yates.
The Sunday tour will conclude with a cocktail party from 5-6 pm at the residence of Bruce and Hope Campbell. Hope Campbell is co-chair of the tour. "It's not only a historical home, she has a beautifully landscaped yard as well," Rouse said.
Yates, who has been interested in gardening since he was a young boy, has a garden featuring old-fashioned coral vine, hydrangeas, daylilies, larkspur and salvias. The Hoopes have serpentine flower beds with Formosa azaleas, hydrangeas, native azaleas, maple trees, as well as hollies, tea olives, cypress, ginkgo, and sequoia redwood trees. A century-old live oak tree commands the backyard, where beekeeper Hoopes has a pollinator garden and some beehives.
"We get to see the Ventulett home, which is just beautiful, and they've long been supporters of the Art Museum" Willson said. "Nancy Jones is an avid vegetable gardener who knows everything when it comes to an edible garden. Just really diving into this cultural aspect that is so strong because everybody in this region is an adept outdoorsman in multiple ways. This is just showcasing their talents in a way we never have before."
AMA Executive Director Andrew J. Wulf, Ph.D., said he was excited about the Friends' first event.
"This museum counts itself so fortunate to have such a creative and dynamic support group like the Friends of the AMA," Wulf said. "This marvelous group of museum members love all the arts, from the traditional and the culinary to the beautiful gardens for which this region is known. We hope this occasion will draw old friends and new to what I am sure will be a wonderful kickoff event for this revived Friends group."
As they were looking for an activity that could be conducted safely when the COVID rate spiked earlier this year, the garden tour was a perfect solution, Willson said.
"This just seemed like a no-brainer when it came to what kind of fun, spring event we could do to raise awareness about the museum and everything it's doing," Willson noted. "It was Hope Campbell's idea of doing a garden tour. Everybody in the Friends group thought that was an amazing idea because everyone is so hungry to do cultural events."
And since participants drive to each destination and can set their own itinerary within the hours of each tour, there were fewer concerns about social distancing for the tour, she said.
Two-day garden tour tickets are $65 for AMA members or $75 for future members. Single-day tickets for either day are $40 for AMA members or $50 for future members. Tickets may be purchased online by clicking on the link at www.albanymuseum.com/garden-tour.
Willson and Rouse said they hope to conduct similar garden tours in the future.
"We haven't had a garden tour in our area in a long time," Rouse said. "We're getting off to a good start with this one and hopefully we can expand it, and each year take on another aspect of gardening. I'd like to see us look at some local gardens that are feeding a family, and how they design that for maximum growth and protecting the environment."
"We really want to see more of that in the future, maybe next year do gardens in Cordele or Thomasville—partner with more towns outside of Albany," Willson said.
Formed last year, Friends of the AMA is a group that is active in fundraising, advocacy and other avenues of supporting the Albany Museum of Art, and the work the museum does in the community and region.
"The Friends group was formed to complement and help support the museum, and to do some things outside the scope of what a Board of Trustees member normally would do," Rouse said.
Willson said she was "super excited about this group. It's just going to be fun. It allows people who maybe can't commit to being on the board to still be involved."
If you would like to join the Friends of the AMA or learn more about it, contact AMA Director of Development and Membership Chloe Hinton at chloe.hinton@albanymuseum.com or call her at 229.439.8400.