Evacuees seek shelter from Dorian, linemen prepare for work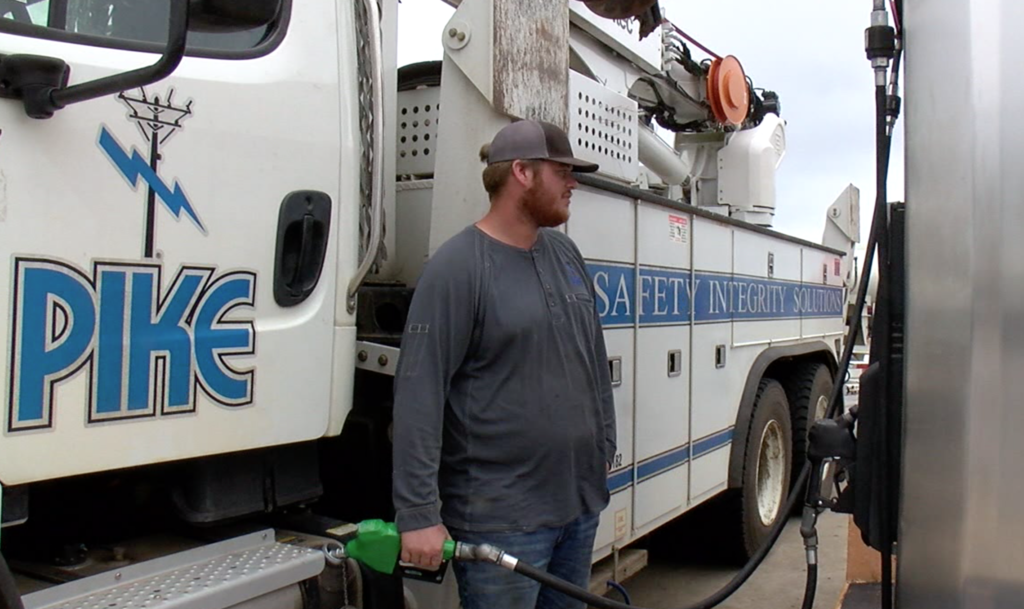 ALBANY, Ga. – Hurricane Dorian may miss southwest Georgia, but hotels are filling up as people look for refuge from the storm and lineman are prepping to assist in infrastructure repair.
Hotels around the area are booked with plenty of people getting away from coastal communities.
"We're giving them the best love and respect that we can give them coming from this hurricane, " said Angela Martin housekeeping supervisor for Country Inn & Suites in Albany. "We're praying for them and for things to get better so they can go back home and be safe and things work out better for them and also us, for being here for them and having their backs."
A mother and daughter from Ormond Beach, Fla. decided to stay in Cordele.
"Everybody has been so nice, we're just enjoying the day. It's great, we love it here," said Sylvia Bartlett who was staying at the Baymont Inn & Suites with her daughter Trudy Neu.
Neu said they have concerns about what they will find when they return home  especially because Bartlett lives in a mobile home. But they were enjoying their time together in Georgia.
Northbound traffic on Interstate 75 has been pretty busy the last few days as travelers made their way to safer locations to wait out Dorian. Southbound traffic includes people heading into the danger zone to assist with infrastructure repair.
"Well pretty much we're just on standby until it hits. Once it hits they will get everything together and see how many people's power is out and then we will go out and start fixing stuff," said Tyler Taylor, an electrical worker with Pike Electric of Alma, Ga.
Comments
comments