Downtown Moultrie now selling shirts to help fund downtown enhancements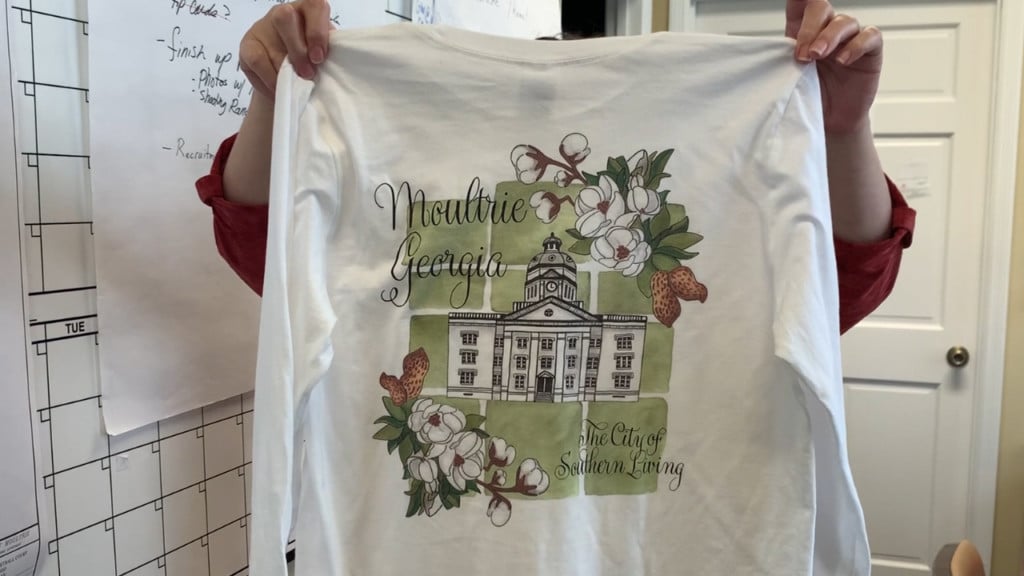 MOULTRIE, Ga. – Downtown Moultrie fans and enthusiasts can rejoice now that "Downtown Moultrie, GA" shirts are available for purchase.
The shirts can come with short sleeves or long ones, with or without pockets and you can choose from six different colors.
Regardless of how you want to rock your Moultrie pride, all the proceeds from shirt sales go to the Downtown Moultrie Association.
Southwest Georgia Bank agreed to match collected funds from the shirts up to $40,000.
This money combined will be used for Downtown Moultrie enhancement projects.
To purchase a T-shirt:
You can call 229-890-5455, or you can go to the Downtown Economic Development & Public Relations office located at 120 North Main Street.