Dizeko, Gassama named to 2021-22 All-American team
Freshmen carried Lady Jets to 27-7 record and an NJCAA playoff berth this past season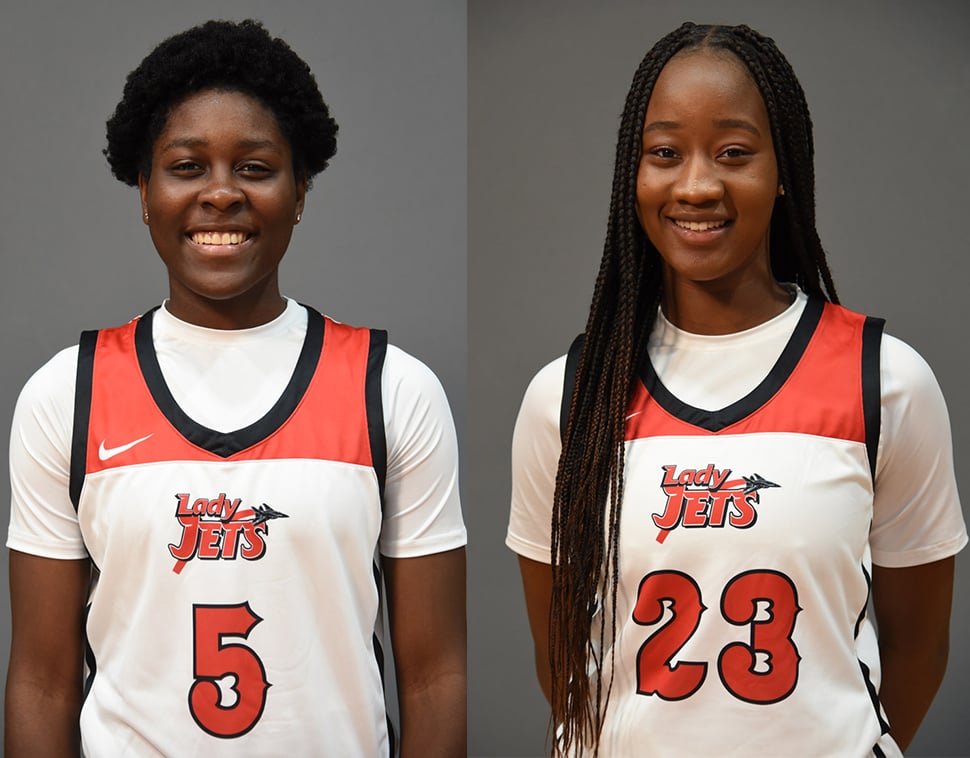 AMERICUS, GA – South Georgia Technical College had two freshmen from its Lady Jets women's basketball team selected into the 2021-22 NJCAA and Women's Basketball Coaches Association All-American teams.
Forward Alexia Dizeko from Sion, Switzerland and center Fanta Gassama from Mataro, Spain, were recognized for these honors after the Lady Jets went on another historic run.
"I am happy for and proud of Alexia and Fanta to be recognized by coaches from around the country," said Lady Jets head coach James Frey. "Recognition like this is as much a team recognition as it is an individual one … I think it shows our freshman that if we work hard, we can continue to achieve great things.  I am extremely excited to see how we progress together next year."
Dizeko was the leading scorer this season for the Lady Jets averaging 14.4 per game.  She played 22 minutes each game and started 31 of the team's 32 games, averaging 8.3 rebounds, 2.1 assists and 1.5 steals per game this season.
Gassama averaged 10 points per game this season.  She was the leading rebounder for the Lady Jets with 11.6 per game, which was the highest rebounding and field goal percentage shooting in the GCAA this season.
"I am very proud of this year's team.  We came into the season with only two returning players and nine freshmen," Coach Frey said.  "I thought winning 27 games and getting to the Sweet 16 with nine true freshmen was a fantastic achievement in itself … I am extremely proud of this team and the progress they made this year."