DAR Independence Day event concludes in Moultrie
Photos courtesy the city of Moultrie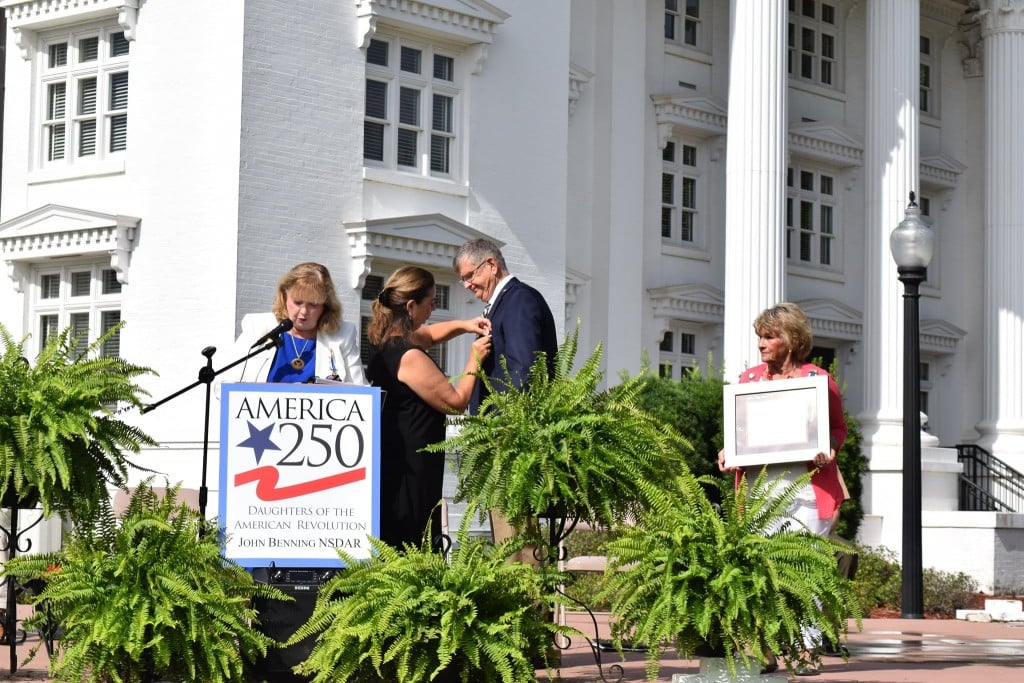 MOULTRIE, Ga. — The City of Moultrie announced that the John Benning Chapter of the Daughters of the American Revolution just wrapped up their Independence Day event on the square.
Various people delivered speeches. During the presentation, Lt. Colonel Paul Nagy was presented with the Distinguished Citizen Medal.
The "Path of Valor" was unveiled during the event. The Daughters of the American Revolution teamed up with Downtown Moultrie Tomorrow and the Welcome Center to sell bricks to honor veterans. More than 80 bricks were sold and placed in the Path of Valor.
Bricks are still available for purchase. If you would like to purchase a brick, contact the Welcome Center located at 31 East Central Avenue.