Crisp County Sheriff's Office announce arrest for weekend break-ins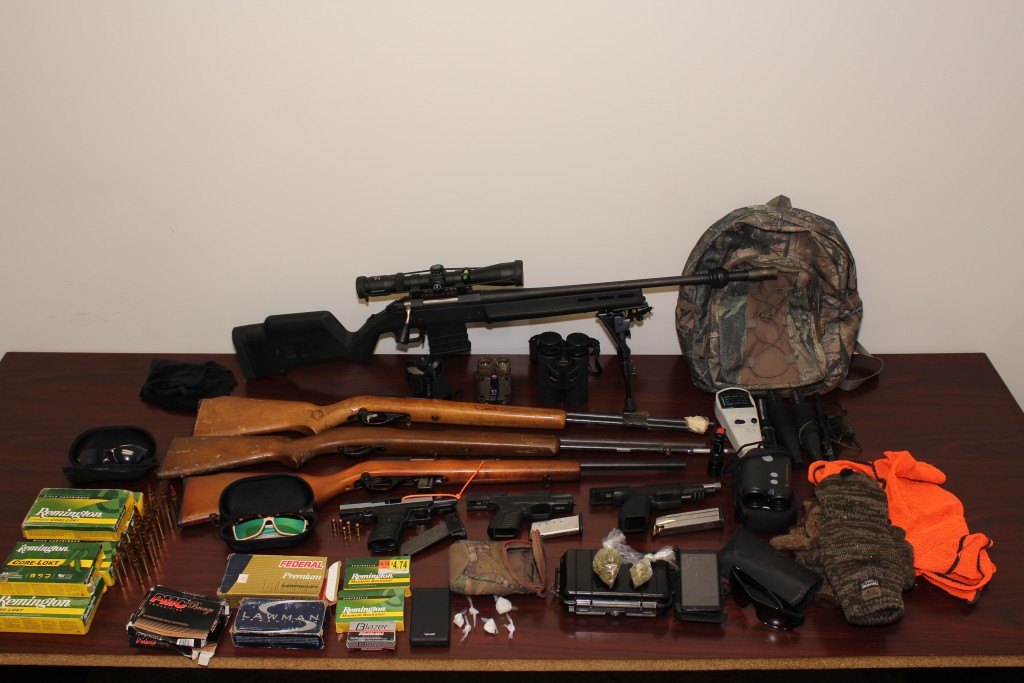 (CORDELE, GA)- The Crisp County Sheriff's Office announced the arrest of several more individuals related to an entering autos crime over the weekend.
The Sheriff's Office announced that 20 year olds, Dalton Gregory, David Priest, Kelsy Denham, and 47 year old Brent Aultman.
The group of suspects are facing charges including counts of Entering Auto, Theft by Receiving Stolen Property, Possession of a Weapon by a Convicted Felon, Poession of Methamphetamines with intent to Distribute, and Possession of a Firearm in the Commission of a crime.
In a news release, the Sheriff's office says that Gregory and Priest were charged with Entering Auto in Crisp County and were wanted on four charges of the same crime in Sumter County.
After additional information was found, deputies found several firearms, ammunition and various stolen items linking Aultman and Denham to Gregory and Priest.
Comments
comments