Covid-19 surge delays Albany Tech's spring semester; closes bookstore
ATC officials push back start of Spring 2022 classes for one week due to pandemic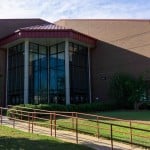 ALBANY, GA – Albany Technical Community College is moving the start date of the 2022 Spring term by a week due to the growing number of Covid-19 cases locally.
Classes were set to start Thursday, January 6th but now the start date is Monday, January 10th.
To ensure safety for all on campus, ATC will not open the college's bookstore for the entire spring term.
Spring Book Rush will begin Monday, January 10, 2022, and end on Friday, January 14, 2022.
Financial aid will be available for bookstore purchases starting on Monday, January 10, 2022.