Coffee County Sheriff's Office pleads for diligence in locking automobiles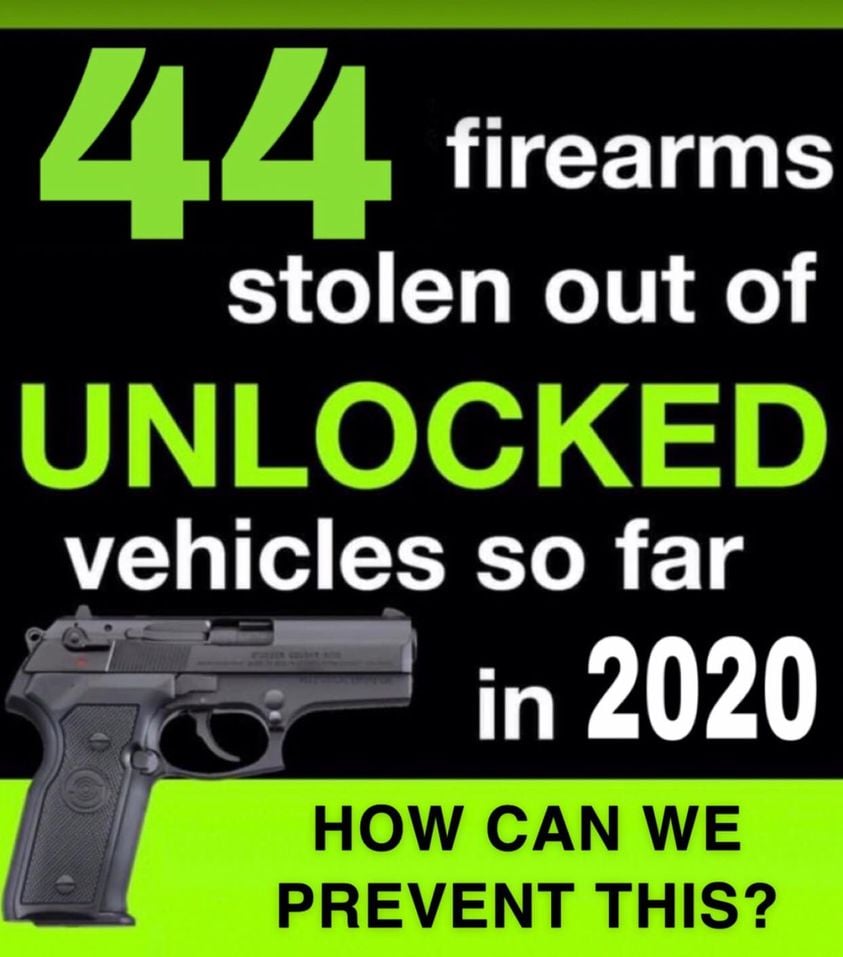 DOUGLAS, Ga. — The Coffee County Sheriff's Office is reminding citizens to be more diligent about locking their vehicles nightly.
According to their Facebook post, 44 guns have been stolen from unlocked vehicles in the last ten months in Coffee County and the city of Douglas.
That's "44 guns on the street, in the hands of criminals committing violent crimes in our community," they stated.
https://www.facebook.com/CoffeeCountySheriffsOffice/posts/3866899553343162