Coffee and conversation builds community goodwill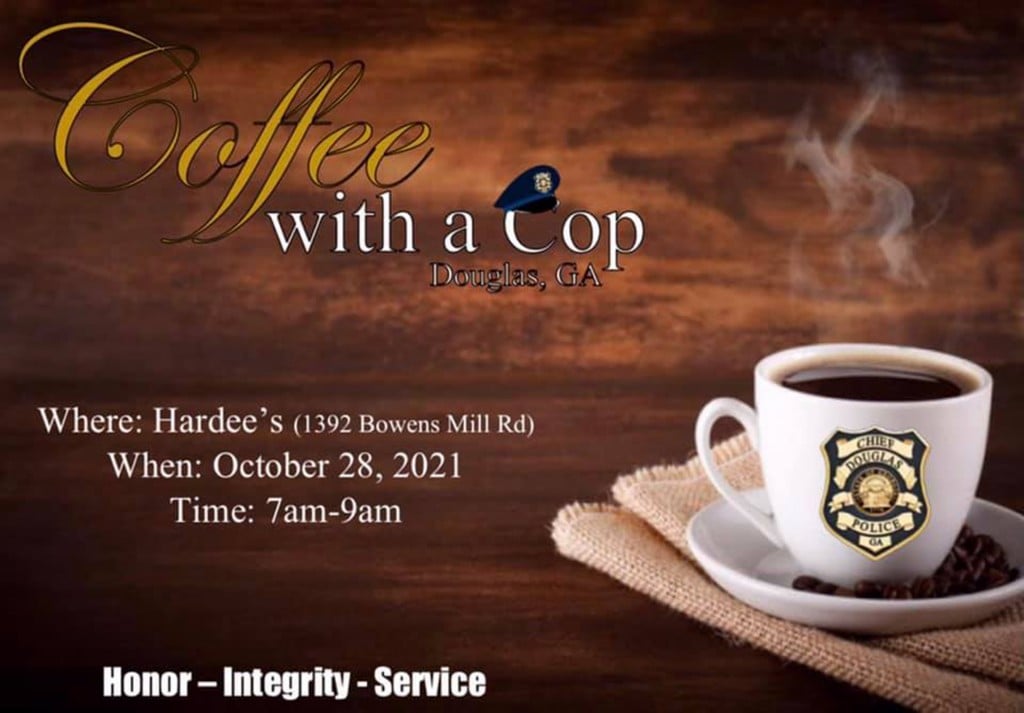 DOUGLAS, GA – The Douglas Police Department invites the public to grab a cup of coffee and sit down with a local police officer for conversation.
This event has been ongoing, but the Thursday, October 28, chat will be the first since the onset of COVID.
The coffee will be hot and ready at the Bowens Mill Road Hardees from 7 am until 9 am. Have some coffee, see some friends, and make community connections.