City employees work round the clock to prepare for severe storms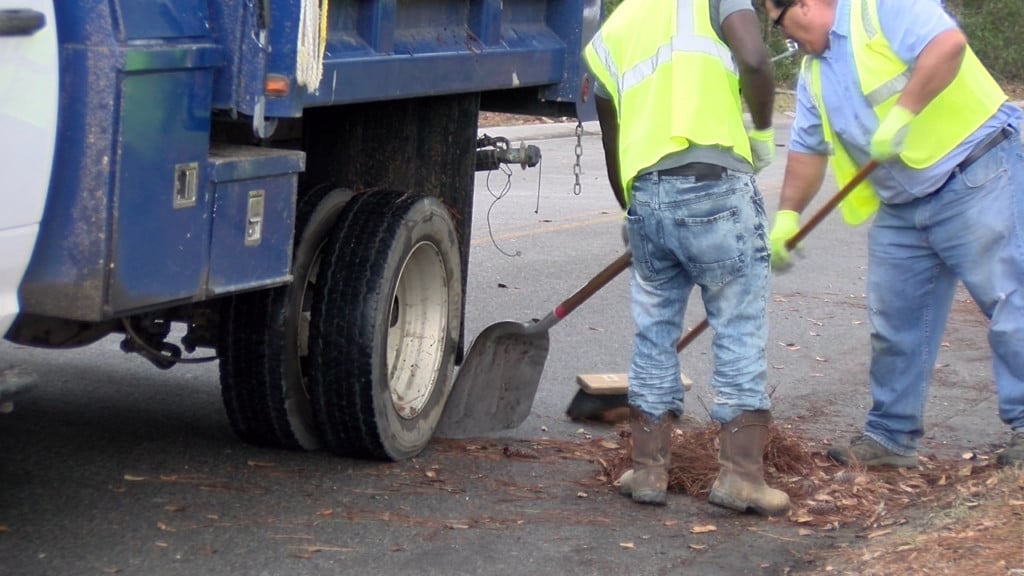 MOULTRIE, Ga. – Some Southwest Georgia schools and businesses might have closed Thursday to allow people to stay safe in their homes due to severe weather.
But some city employees spent their day instead preparing to meet with whatever the storm could bring.
Most of Moultrie's Public Works Department could be found raking up debris and clearing drains to ensure water could freely flow off streets.
Director of Public Works for Moultrie, Danny Ward, says "This time of year with leaves and branches on the streets can clog up the drains so we're trying to get ahead of the rain and hopefully prevent some of the flooding."
Ward says that he feels confident in his department and that they are "proficiently staffed for whatever today brings."
The Moultrie Fire Department is also ready to take on the day. Fire Chief, Jeff Thibodeau, says his guys already have fire trucks prepped and ready to go. He says, "They make sure everything is in working order, sharpened and fueled up.
He urges people to stay inside but if you do have to be out, he says not to approach trees but instead call your city Public Works so they can safely get debris out of harms way.
Regardless of the damage that might be done, Thibodeau says that "Moultrie is a very strong community, I have no doubt that we'll be able to handle this."