Children of a woman who say police assaulted their pregnant mother, to ask City of Camilla 'to right a 60-year-old wrong'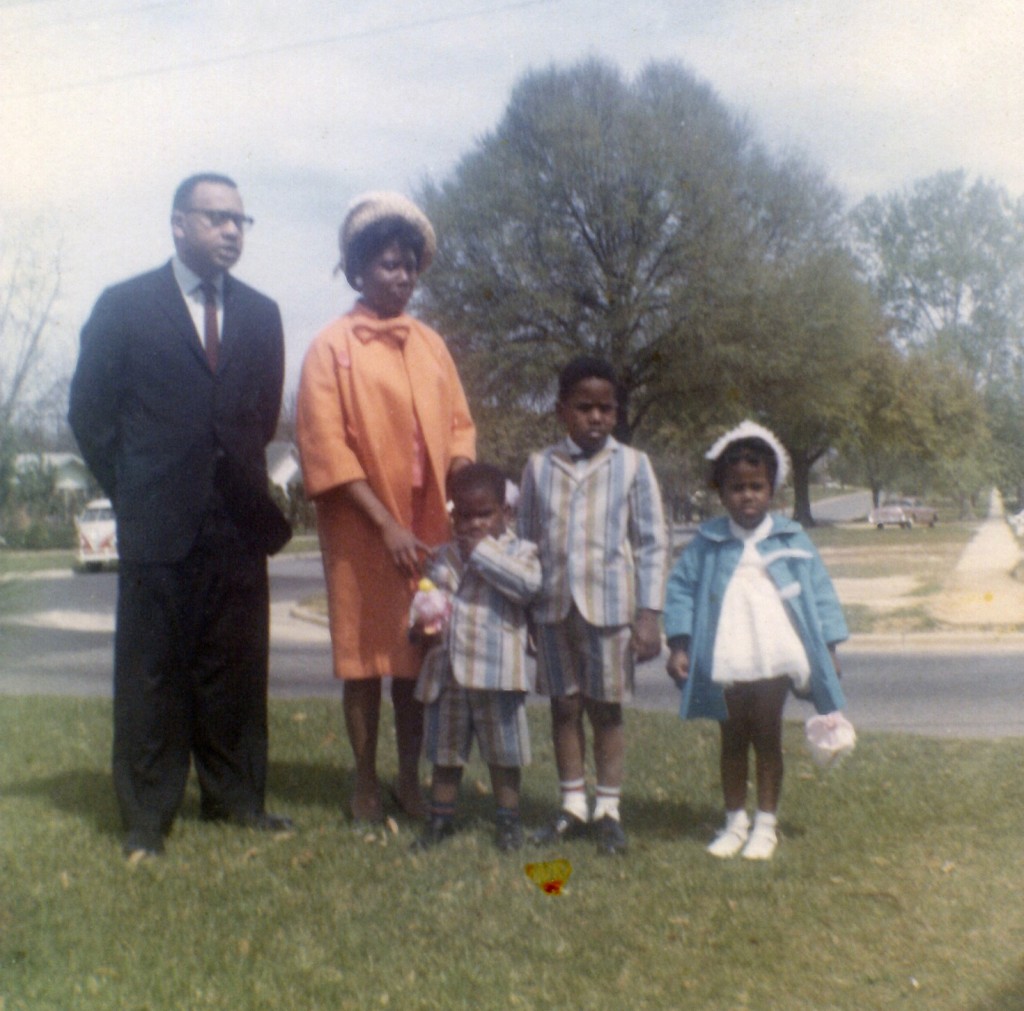 CAMILLA, GA – Nearly 60 years after a pregnant civil rights figure lost her child after being assaulted by white police officers, her children who witnessed the attack are asking Camilla city officials for justice. 
Dr. Jonathan T. King of San Diego, California, joined by his two younger siblings – Dr. Edward DuBois King, an Ocala, Florida-based physician and Abena King, a retired Atlanta-based nurse – will appear before the Camilla City Council to detail what happened to their late mother in July 1962, to put the attack in historical context and to appeal to elected officials to apologize and memorialize the larger tragedy. 
            "What happened to my mother and unborn sibling in Camilla in the 1960s is a repeat of what happened there in the 1860s during the Camilla Massacre," said Dr.

Jonathan

King, a retired college administrator. "State-sponsored violence was used to intimidate and suppress Blacks standing up for their rights, a suppression that turned deadly. So, it's time for Camilla to own up, acknowledge what happened and make it right."  
                         King and his siblings, as well as a representive from the NAACP, will address the Camilla City Council on Monday, September 13, 2021, during its regularly scheduled 6:30 p.m. meeting. It will be held in Camilla's Council Chambers located at 30 E. Broad St., Camilla, GA 31730. The hearing is open to the public. 
                        In addition to the Albany Dougherty County Branch of the NAACP, The Kings' appeal has attracted other supporters, including civil rights icon Mrs. Shirley M. Sherrod, Albany City Commissioner Demetrius Young and SOWEGA Rising, a Southwest Georgia-based nonprofit that focuses on civil rights, social justice and activism.   
                      According to a press release sent to South Georgia Television news:
On July 23, 1962, Marion T. King, drove 27 miles from Albany to Camilla with her children to bring clothes to her housekeeper's daughter and other children who had been arrested during the Albany Movement. Upon arrival, two white Camilla police officers shoved, kicked and struck the pregnant mother-of-three, causing her to fall and lose consciousness. Five and a half months pregnant at the time, she suffered a still birth. She was the wife of Slater H. King, a leading civil rights figure who served as president of the Albany Movement.  She was also the mother of Harriet Slater King, an Atlanta-based healthcare professional, and stepmother of world-renowned choreographer, Alonzo King, founder of Alonzo King Lines Ballet.  
            According to their son,

Jonathan

, the attack on his mother in Camilla rests – historically speaking – on the shoulders of an even more deadly rights campaign that took place nearly a century before, known as "The Camilla Massacre".   
            On September 19, 1868, Blacks from Albany marched to the courthouse in Camilla to hold a voting rights rally and protest the forced removal by whites of all 33 Blacks who had been duly elected to office during Reconstruction. Upon their arrival in Camilla, the sheriff and other armed whites opened fire on them, killing a dozen Blacks and injuring countless others.   
             Mrs. King later became a lawyer and served for 20 years as an assistant Atlanta City Attorney under Mayors Maynard Jackson and Andrew Young. She died in 2007. No arrests were ever made, nor any acknowledgement of wrongdoing by the municipality. 
            The incident had national prominence. On its heels, Dr. Martin Luther King, Jr., who was in Albany, suspended all demonstrations during the Albany Movement, calling for 'a day of penance' after news of Mrs. King's assault spurred violence. The following year during his March on Washington speech, John Lewis publicly criticized the Kennedy White House for not holding the officers accountable. 
            Dr.

Jonathan

King said he will respectfully make three requests of Camilla's majority Black City Council: 1) to issue a public apology; 2) to erect a public monument, memorializing the story of The Camilla Massacre to honor those who suffered and died fighting voter suppression to protect voting rights; and 3) to also include the story of the assault of his mother and death of unborn sibling as veterans of The Albany Movement, to serve as a reminder that 'Unless we mark history, we're condemned to repeat it."