Celebrating seven years Greene in Arabi
Little Rock Baptist Church of Arabi will be celebrating the 7th Year anniversary of their pastor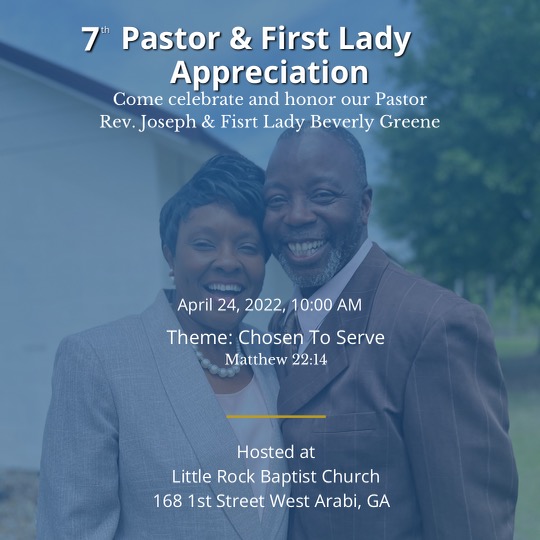 ARABI, GA – One local church service will take a bit more of a celebratory theme Sunday.
The Little Rock Baptist Church of Arabi will be celebrating the 7th Year anniversary of their pastor, the Reverend Joseph Greene and 1st Lady Beverly Greene, this Sunday April 24th at 10:00 am.
Everyone is invited to attend.
Little Rock Baptist Church is located at 168 1st West Street in Arabi.
For more information, you may e-mail the church at littlerockbc3@gmail.com.