Cecil lumber yard fire smolders into the night
Flames from Guthrie's Lumber Yard blaze be seen from Highway 41, smoke along I-75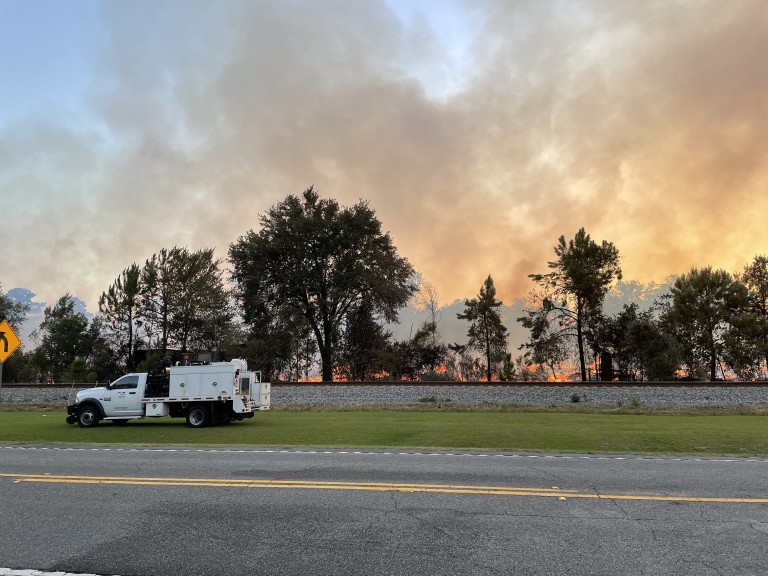 CECIL, GA – Firefighters are keeping a close eye on a lumber yard fire which ignited Wednesday afternoon in Cecil and continues to smolder.
The call for help from Guthrie's Lumber Yard came a little after 4pm.
The flames quickly swept through the large parcel of property, burning nearly everything flammable.
Cecil Police are blocking Union Street to through traffic as authorities watch and wait for the blaze to ultimately extinguish itself.
The flames can be seen from Highway 41 with smoke making parts of Interstate 75 hazy.
No injuries have been reported and the cause of the blaze remains unknown.