Bleckley teen found in Illinois; suspect arrested
The GBI says 36 year old Zachery Despain will be extradited back to Georgia for child trafficking charges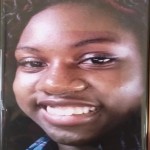 COCHRAN, GA – A 13 year old Bleckley County girl reported missing last week has been found in Illinois and her suspected kidnapper is behind bars in the Sangamon County, Illinois jail.
GBI spokesperson Natalie Ammons says Natasha Brown was found Saturday morning in Springfield, Illinois.
She was reported missing Tuesday from her Violet Street home in Cochran.
Sunday, Springfield, Illinois police arrested 36 year old Zachery M. Despain in connection to Brown's disappearance. According to Ammons, the GBI has secured arrest warrants for Despain on the following charges : Interference with Custody, Enticing a Child for Indecent Purposes, Trafficking of Person for Labor or Sexual Servitude, and Kidnapping.
Despain is also reportedly facing multiple charges in Illinois in connection to this case. District Attorney Tim Vaughn will be seeking extradition of Despain back to Georgia. This investigation remains active and ongoing.