Better connections in Cordele
New T-Mobile store holds ceremonial ribbon cutting this morning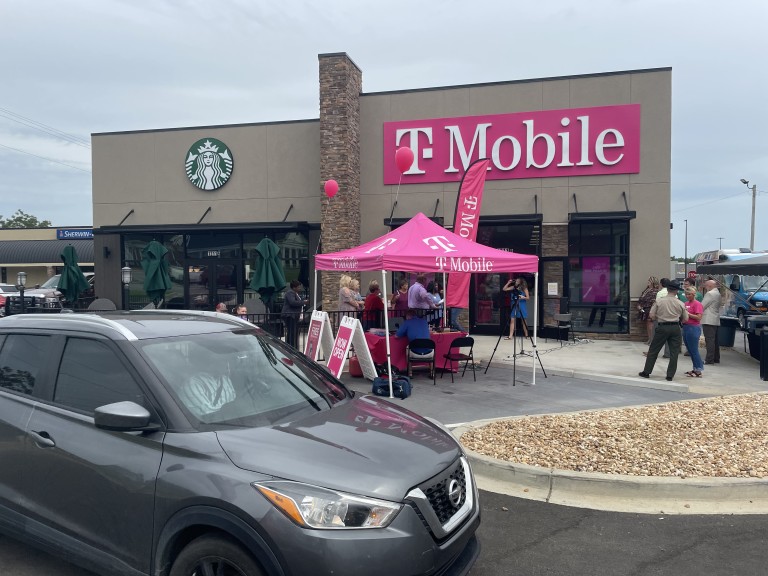 CORDELE, GA – A new business officially opened its doors this morning in Train Town.
City officials and well-wishers gathered at the new T-Mobile storefront on East 16th Avenue for the ceremonial ribbon cutting.
T-Mobile Rural Sales Manager Scott Campbell says they're elated to be in Cordele and meet their new customers.
The store is located at 1211 E. 16th Avenue in Cordele, right next door to the soon to open Starbucks Coffee Shop, which is tentatively set to open for business early next month.