ASU's successful SIAC Crossover series
Lady Rams finish 5-1 in Alabama before returning home to play Savannah State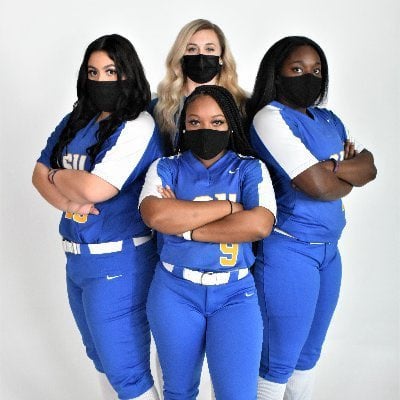 JASPER, AL – Albany State's softball team has been on a tear this season and continued that success with a 5-1 record at the SIAC Crossover.
The Lady Rams (19-3, 5-1 SIAC) lost their third straight game of the season to Tuskegee (7-8, 4-0 SIAC), but bounced back with five straight wins against Lane, Lemoyne-Owen, Kentucky State, Spring Hill, and Miles College.
During their five-game win streak, ASU outscored their opponents 57-10, holding Lemoyne-Owen and Spring Hill scoreless in those matchups. Keyatta Ayers led her team with nine hits in four of those games, while Sydney Pettus had one homerun.
Up next for the Lady Rams is conference opponent Savannah State (3-7). The two teams have only met twice dating back to 2021, where the Lady Tigers won both matchups by a combined score of 23-9.