Area organizations team up to feed people for Thanksgiving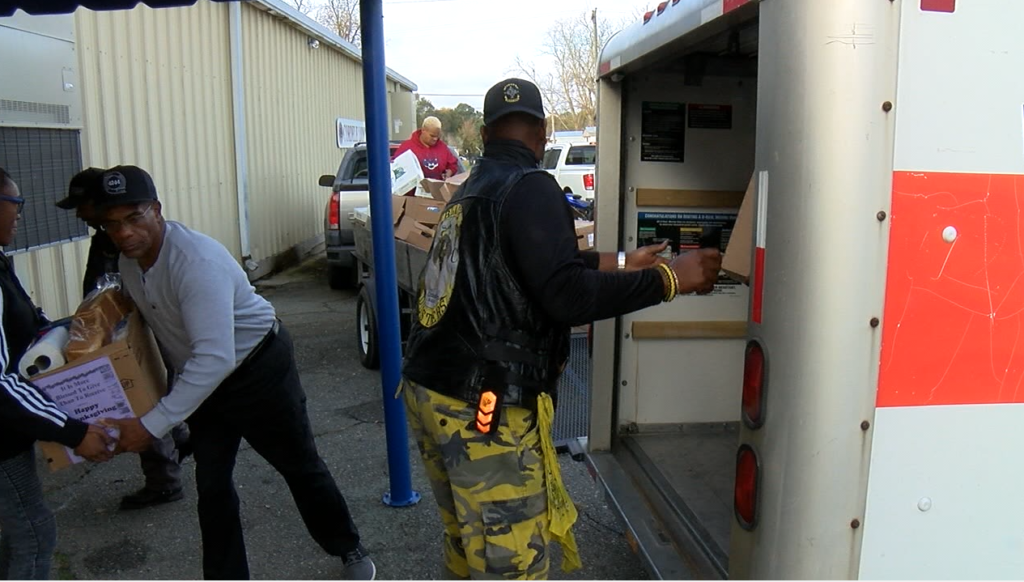 CORDELE, Ga. – Several civic organizations in Cordele teamed up to help provide Thanksgiving meals for families in the community.
In the spirit of the holiday, the Concerned Citizens That Care held their annual Thanksgiving food drive Wednesday.
Barbara Dennis, and her husband Johnny, founded the Concerned Citizens That Care. Dennis said they are grateful to all the people in community that helped make the annual food drive a success.
"I'm thankful for being here. I thank God," Brbara Dennis said. "I am thankful to be able to distribute food to needy families in the community. Some people are less fortunate. We take for granted that we have food every day. Some people don't have food to eat. We appreciate it. We thank god for the favor of the people that are helping us. We appreciate it."
The Concerned Citizens That Care, along with the help of the Cordele Lions Club and countless volunteers and sponsors were able to provide boxes for 163 families with enough food for three days including a whole turkey, fresh greens, canned vegetables and other non-perishable food items.
Willie Mae Dexter, president of the Cordele Lions Club, whose motto is to serve, says club members enjoy doing just that.
"It's so important within a community that we try and provide for those that are a little bit less fortunate than we are. And especially this time of year, Thanksgiving time of year when we supposed to be thankful for all we do but we also have to be thankful for what we have and be able to share what we have because we know that when we give it is gonna come back to us. And we have to give all the glory and credit to our heavenly father for being able to do such a project," Dexter said.