APD arrests adult & trio of minors for theft
25 year old Donarius Whitehead taken into custody among three juveniles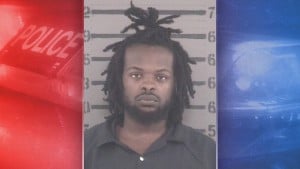 ALBANY, GA – Albany Police may have broken up a teen theft ring headed by an adult.
Police say they arrested 25 year old Donarius Whitehead and three juvenile suspects Sunday.
All were picked up after a string of reported auto burglaries on Moultrie Road, as well as shoplifting reports from the Wal-Mart on Cordele Road.
Officers say when they caught up with Whitehead, he was driving a vehicle reported stolen.
Whitehead and a 13 year old juvenile face charges of receiving stolen property.
Two other juveniles were arrested on shoplifting charges.
Police say their investigation is ongoing and more arrests may be forthcoming.