Americus teen charged with murder of 14 year old
16 year old suspect is being held in Crisp County Youth Detention Center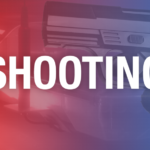 AMERICUS, GA –  A 16 year old Sumter County murder suspect is being held in neighboring Crisp County following a Tuesday night fatal shooting that claimed the life of a 14 year old.
Americus Police Chief Mark Scott says it happened at a Brinson Street residence last night shortly before 11pm.
Officers responding to the scene found the 14 year old suffering from a gunshot wound.
The victim was rushed to Phoebe Sumter Medical Center where he later died from his wounds.
Chief Scott says a handgun was recovered at the scene.
Anyone with additional information related to this investigation is asked to call the Americus Police Department at 229-924-3677 or after hours at 229-937-9011.