Albany State softball loses third straight game of season
Lady Rams lose 11-10 to Tuskegee on Thursday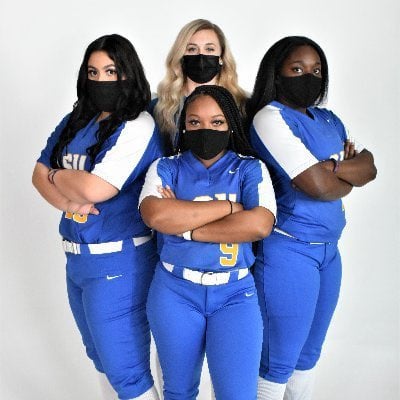 JASPER, AL – After winning 14 straight games, Albany State's softball has lost its last three after conference opponent, Tuskegee, defeated the Lady Rams 11-10 Thursday.
The scoring barrage began in the sixth inning when the Lady Tigers (4-6) had six runs cross the plate. ASU (14-3) answered back with four runs in the third inning, but Tuskegee followed it up with two runs to make it an 8-5 game.
The scoring picked up again in the final inning where ASU had four runs at the top of the seventh to give them the 10-8 lead, but the Lady Tigers walked it off with a three-run bottom of the seventh to stun the Lady Rams.
Madison Hurt and Sydney Pettus led the Lady Rams with three hits each, while Pettus drove in three runs.
ASU will take on conference opponent Lemoyne-Owen on Friday afternoon as part of the SIAC Softball Crossover.