Albany State baseball, softball continue successful 2022 campaign
Golden Rams and Lady Rams swept their respective opponents over the weekend to improve in SIAC standings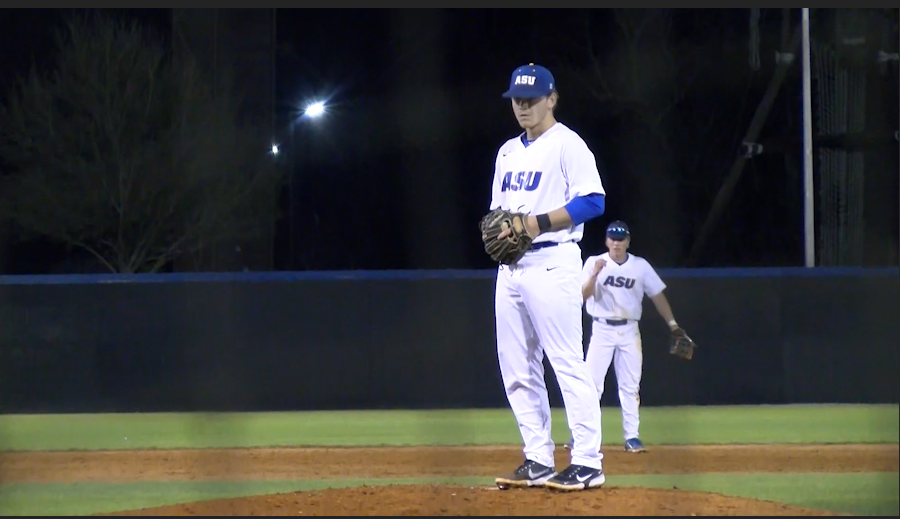 ALBANY, GA – It was a conference showdown for Albany State's baseball and softball teams over the weekend, but the Golden Rams prevailed with series wins against Tuskegee and Clark Atlanta, respectively.
The second-place Golden Rams (15-7, 14-3 in SIAC) took on the Tigers (10-11, 8-6 SIAC) to decide positioning in the SIAC standings. It was a high-scoring series between both teams, but ASU prevailed after outscoring Tuskegee 50-23 in three games, improving them to 6-3 all time against the Tigers.
The Golden Rams look to improve to 17-3 in the conference as they will take on Clark Atlanta in Atlanta over the weekend. The last time these teams met was in 2019, where the Rams won all four games. All time, ASU is 24-2 against Clark Atlanta, and won their previous 10 matchups.
Speaking of Clark Atlanta, the Lady Rams took on the Lady Panthers over the weekend and outscored them 44-15 to improve to 9-1 in the conference.
The Lady Rams have been successful against Clark Atlanta throughout program history as they hold a 34-2 record against the Lady Panthers, and were previously on a 28-game win streak between 2012 and 2021.
ASU looks to continue its 2022 dominance as the team will take on Allen University (0-12) at home this weekend. It will be the first time these teams meet in program history.