Albany Police try their hand at pizza delivery
What a great way to build positive, lasting relationships!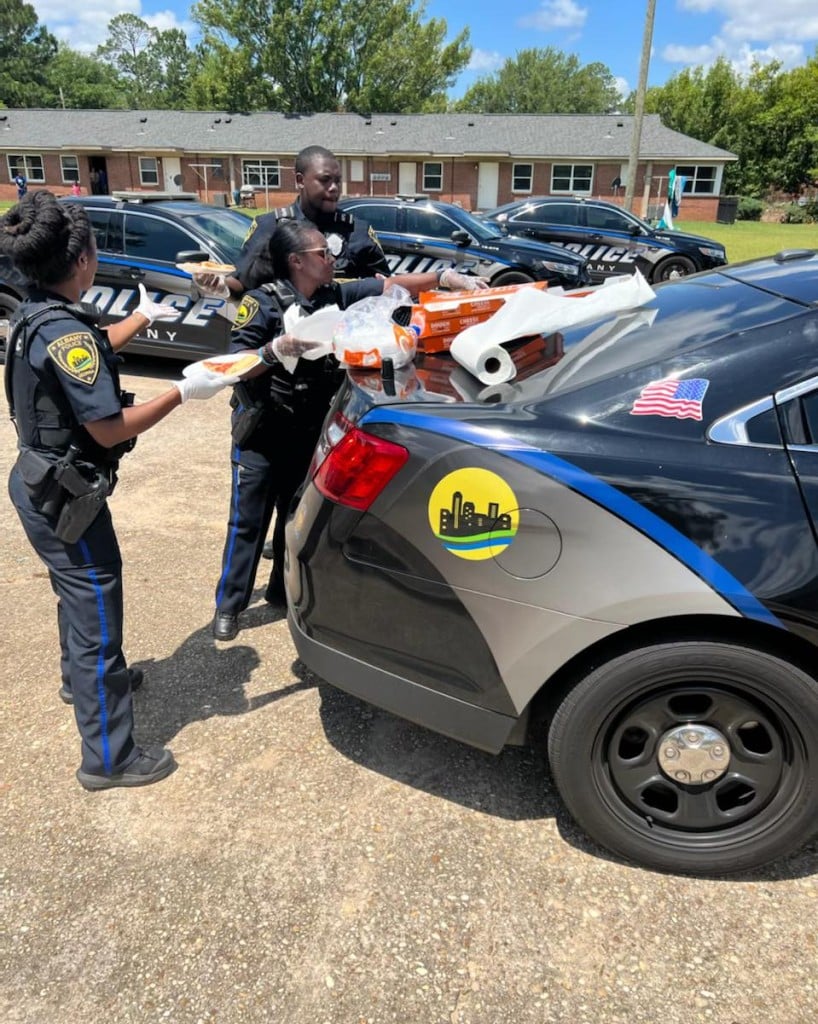 ALBANY, GA – Albany Police officers connected with community members near Brothers Corner Store and Holley Homes Housing Authority on May 31. They purchased 20 boxes of pizza and enjoyed lunch with area residents.