Albany PD searching for armed robbery suspect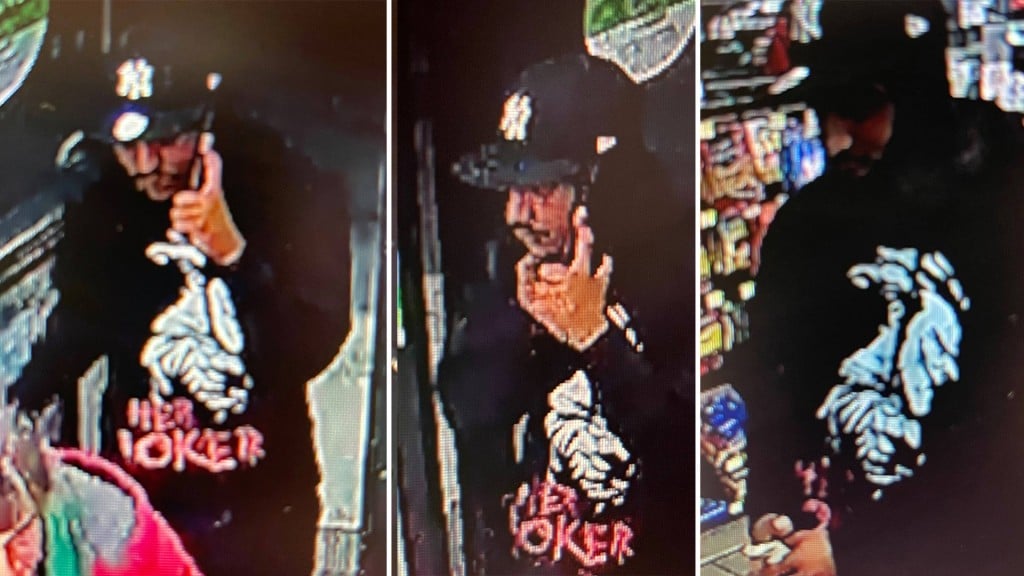 ALBANY, GA – The Albany Police Department is asking for the public's assistance with identifying the man pictured.
He is a suspect with regard to an armed robbery at the EnMarket located on Slappey Boulevard on October 16.
After entering the business and walking around for a few minutes, the suspect approached the counter to make as if to make a purchase. He is then alleged to have held the clerk at gunpoint and demanded money from the register. After being told the clerk had no money, the suspect fled the scene with nothing.
The person pictured is approximately 5'8" and was wearing a black Joker sweatshirt, black and white Nike shoes, and a New York baseball cap.
Anyone with knowledge of the suspect's identity is asked to call the Albany Police Department at 229-431-2100 or Crime Stoppers at 229-436-TIPS.