ALBANY MUSEUM OF ART TO HOST YOUNG WIZARDS PARTY ON OCT 24
Boys and Girls Will Enjoy a Magical Saturday Afternoon at the AMA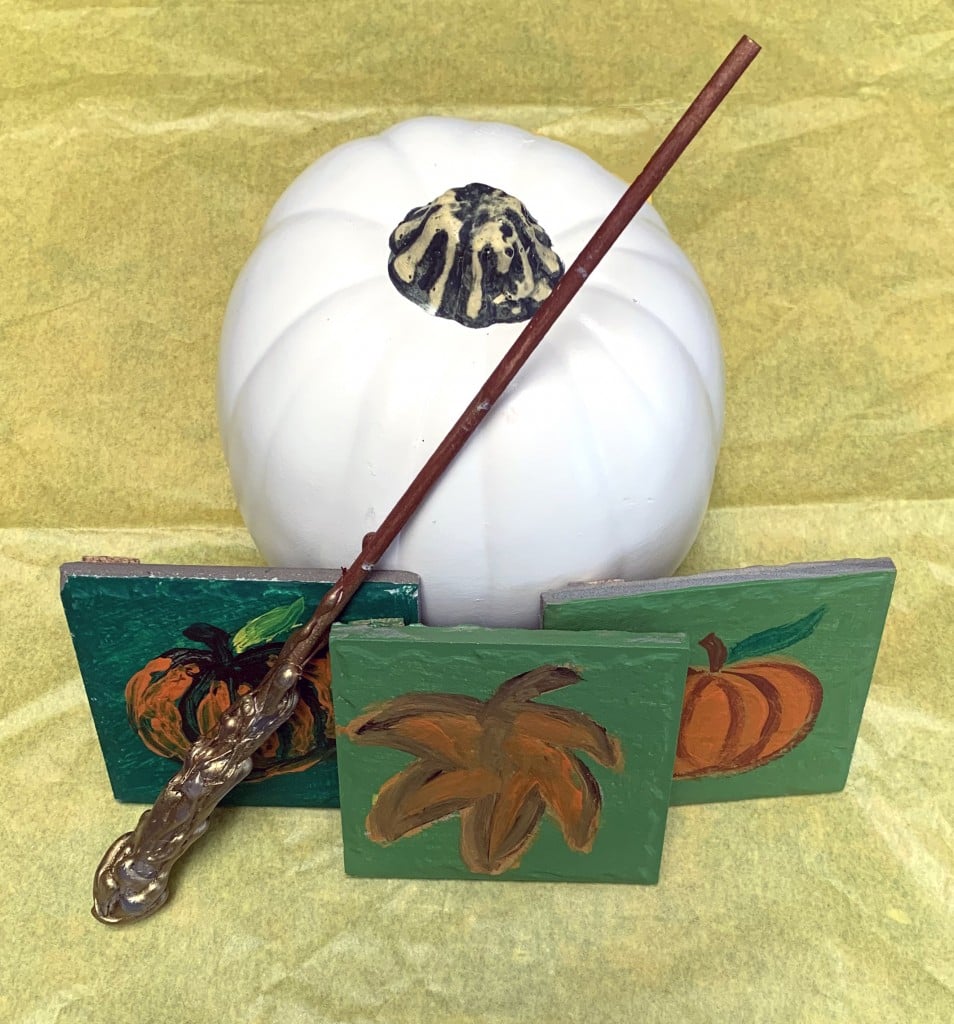 Courtesy Albany Museum of Art
ALBANY, Ga.  ─ Get into the magical spirit of Halloween on Saturday, Oct 24, 2020, at the Albany Museum of Art Young Wizards Party. At this first-time spellbinding event, boys and girls can dress up as their favorite spellcaster and meet with their wizardly friends to create their own wands, magic potions and even dragon eggs!
The event will be 2-4 pm in the freshly redesigned AMAzing Space children's area at the AMA.
"Like many other holiday traditions this year, Halloween may be a much different experience for the kiddos," AMA Director of Education & Public Programming Annie Vanoteghem said. "We wanted to make sure the magic doesn't disappear by offering kids a bewitching afternoon at the AMA!"
Vanoteghem said the novice wizards will be encouraged to dress up as their favorite fictional characters for the event.
"I'm sure many of the boys will be inspired by Harry Potter and the girls by Hermione," she said, "but there are plenty of other magic-makers to choose from as well—the Wizard of Oz, the Wicked Witch of the West, Glenda the Good Witch, Gandalf of Lord of the Rings. Even Mickey Mouse has put on a robe and grabbed a wand!"
In fact, kids who come to the Young Wizards Party will create their own magic wands.
"There's an art to making a magic wand," Vanoteghem said. "And our young wizards also will create their own magic potions and dragon eggs, though we can't guarantee the dragons will hatch so they can fly home on them."
She said, however, she can guarantee kids will enjoy the wizard games she has in store for them.
"We'll also have some enchanting treats," Vanoteghem said. "Who doesn't love ghoulish delicacies like chocolate frogs and butterbeer?"
Because of health officials' guidance, we expect this event to be limited to 12 children, and each child may be accompanied by one parent. A parent will need to stay on-premises with a child younger than first grade. Health guidance in place at the time of the event will be followed for the safety of guests and staff.
Register by calling 229.439.8400 or emailing annie.vanoteghem@albanymuseum.com.
The cost for the AMA Young Wizards Party is $25 for AMA members and $30 for future members. There is no cost for the accompanying parent.
If you're not an AMA member, it's not too late to take advantage of this and other member discounts. The AMA's #FallinLoveWithArt membership campaign is in full swing. Join today at www.albanymuseum.com/join. AMA members also can take advantage of Members Monday and schedule a tour of the exhibitions on a Monday. Call 229.439.8400 to schedule a tour.
CURRENT AMA EXHIBITIONS
> JUAN LOGAN: creating & collecting is in the Haley Gallery July 9-Oct 24, 2020.
> Works by Brian Willmont is in the East Gallery July 9-Oct 24, 2020.
> Viberations from Pasaquan is in the West Gallery July 9-Oct 24, 2020.
ABOUT THE ALBANY MUSEUM OF ART
The Albany Museum of Art is located at 311 Meadowlark Drive in Albany, Ga., adjacent to Albany State University West Campus just off Gillionville Road. The museum is accredited by the American Alliance of Museums. The Albany Museum of Art is open to the public 10 am-5 pm Tuesdays, Wednesdays and Fridays, and 10 am-7 pm Thursdays. Admission is free.
For more information about the AMA please visit our website, www.albanymuseum.com or call 229.439.8400. Be sure to follow the @AlbanyArtMuseum on Twitter, AlbanyMuseum on Instagram and AlbanyMuseumOfArt on Facebook.