Albany Museum of Art kicks off fall membership drive
The Museum Has a Goal of Adding 50 New Members Over Three-Month Period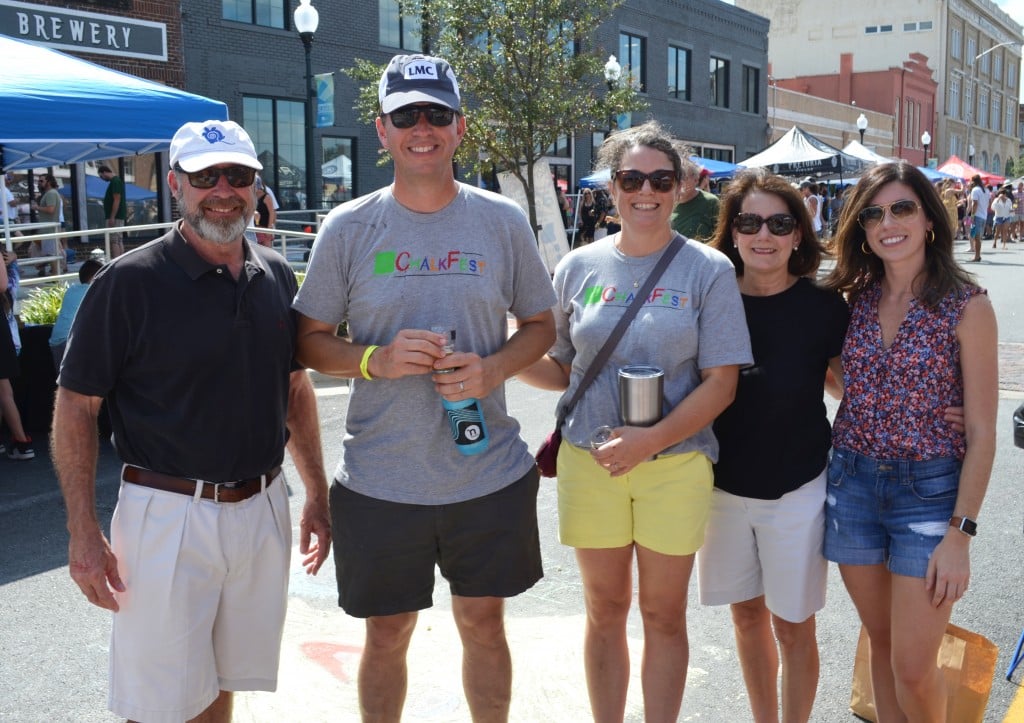 ALBANY, Ga. — Fall will be an active and compelling season at the Albany Museum of Art, with new art exhibitions and programs, the return of the AMA's permanent collection, and work beginning at the future downtown home of the museum. As 2020 closes, the AMA is hoping to add 50 new members to share in the excitement.
"There is so much to be a part of at the museum right now," Director of Development and Membership Chloe Hinton said. "We're asking the community to join us as we create momentum for a move downtown and partner with us in building community through art."
"We felt Fall was the perfect time for a membership drive because it is a season of change, excitement and gratitude. There is nothing more exciting than the start of something new, and that is where the museum is right now. We have so many new opportunities in front of us, and want everyone to have buy-in as we start this next chapter."
Joining is easy. Just go to the AMA website, www.albanymuseum.com, and click on the JOIN icon for a membership page where you can set up a secure online account. You may also email Hinton at chloe.hinton@albanymuseum or call her at 229.439.8400 for information or help with the process.
"Our members are the heart of our organization," AMA Executive Director Andrew J. Wulf, Ph.D., said. "In these uncertain times, we are in a fortunate position to be able to keep doing all the wonderful things we do, including free admission and original exhibitions and public programs on themes relevant to our community. Our members can take great pride in the difference they make in our community and our region."
Hinton said those who join by the end of the year will be invited to a special party for new members in early 2021. "We will make sure it is a fun, festive celebration, but we also will make sure it's held in a safe, responsible way," she said.
A benefit that the AMA added this month for members, especially who are reluctant to go out because of health concerns, are Monday tours. The museum administrative offices are open on Mondays, but visiting hours are conducted Tuesday through Friday.
"Any AMA member can call or email us and reserve a time between 10 am until 4:30 pm on a Monday for a private tour of the exhibitions," Hinton said.
Albany Museum of Art members receive notices and invitations to upcoming museum events, artist talks, community events and exhibition openings; valuable discounts on our always-popular children's art camps, educational programs and art workshops; a free mailed subscription of the AMArt quarterly members magazine, and discounts on birthday party and event rentals.
Those who join at the $75 basic level also are included in the Southeastern Reciprocal Membership (SERM) Program (SERM), which offers free admission and discounts at more than 200 participating museums in the Southeastern United States.
Those who join at the $100 Supporting level or higher are included in the North American Reciprocal Museum (NARM) Program, which offers discounts and benefits at about 800 museums across the United States.
"I'm excited," said R. Ripley Bell, Jr., chair of the AMA Membership Drive and former two-term president of the museum Board of Trustees. "We're open and we want to encourage people to return to the museum and to renew or start a new membership. Their support is greatly appreciated."
Fall is an ideal time to join. Two of the most visible achievements over the coming weeks will be the return of the portion of the AMA's permanent collection and remediation work at the museum's future location, the former Belk department store in downtown Albany.
The High Museum in Atlanta has graciously kept the permanent collection in safe storage since January 2017, when hurricane-force winds breached the roof of the Albany Museum of Art. Those works will return in early October. Another portion of the AMA collection currently housed in Chicago will return at a later date.
Downtown, work funded by $350,000 in Brownfield Cleanup Grant funded by the Environmental Protection Agency will get underway soon after the former dance studio adjacent to the Belk building is razed by the city of Albany. The cleanup grant will benefit the entire community by removing soil and other contaminants, creating a healthier environment. Plans call for the dance studio to be the location of a sculpture garden when the AMA moves downtown.
"The city and Dougherty County have been wonderful partners. They have been instrumental in making this downtown move possible," Wulf said. "The return of our collection and the work at the downtown museum site make it a great time to get on board for a season of compelling programs and exhibitions by innovative artists."
Strong membership is essential to the health of a museum, he notes.
Without its already strong membership base, Hinton said, the AMA would not be able to offer the wide variety of free community programs.
Wulf said the AMA works hard to make sure everyone feels comfortable at the AMA.
"We're a museum with a conscience," he said. "We're trying to put our best foot forward always, to be inclusive and impactful to the community."
CURRENT AMA EXHIBITIONS
 JUAN LOGAN: creating & collecting is in the Haley Gallery July 9-Oct 24, 2020.
 Works by Brian Willmont is in the East Gallery July 9-Oct 24, 2020.
 Viberations from Pasaquan is in the West Gallery July 9-Oct 24, 2020.
ABOUT THE ALBANY MUSEUM OF ART
The Albany Museum of Art is located at 311 Meadowlark Drive in Albany, Ga., adjacent to Albany State University West Campus just off Gillionville Road. The museum is accredited by the American Alliance of Museums. The Albany Museum of Art is open to the public 10 am-5 pm Tuesdays, Wednesdays and Fridays and noon-7 pm Thursdays. Admission is free.
For more information about the AMA please visit our website, www.albanymuseum.com or call 229.439.8400. Be sure to follow the @AlbanyArtMuseum on Twitter, AlbanyMuseum on Instagram and AlbanyMuseumOfArt on Facebook.