ADDU bust yields drugs, weapon, cash & suspect
36 year old Dexter Carter charged after West Lincoln Avenue drug raid Monday night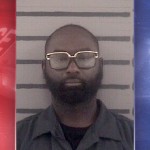 ALBANY, GA – A suspected Albany drug dealer took a hit to his alleged criminal enterprise last night, thanks in part to the Albany-Dougherty Drug Unit.
Agents say they served a search warrant at a residence in the 800 block of West Lincoln Avenue Monday night.
Inside, officers say they found nearly 10 pounds of suspected marijuana, 55 grams of suspected crack cocaine, $979 dollars in cash, a 9 mm handgun and their suspect, 36 year old Dexter Carter.
Carter is charged with cocaine trafficking as well as possessing cocaine within 1,000 feet of a housing project.
He also faces the same counts with marijuana possession.
Additionally, Carter is charged with possessing a firearm by a convicted felon, possessing a firearm during the commission of a crime and possessing drug related objects.
At last report, Carter was being held in the Dougherty County Jail.