5.26.21 – Sports with Nate
Valdosta football names new head coach, VSU softball prepares for D2 tournament and Lee Co alum Caleb McDowell arrives at the UofSC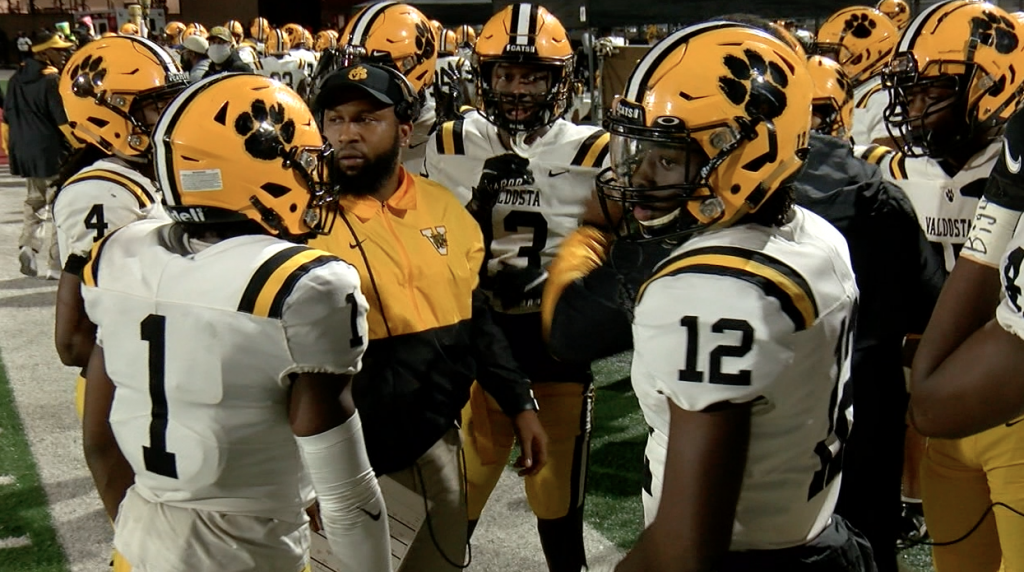 As we all know by now, the high school football news across the peach state never stops. Down in Valdosta, it's now official. The Wildcats know who they're running with in 2021.
Shelton Felton will lead the way for the Wildcats here in 2021, as the school board unanimously voted in favor of Felton on Tuesday night. Felton is listed as the interim head coach. The Wildcats will not begin a true head coaching search until the end of the 2021 season. It's a curious year for Valdosta, who will only be playing a 10-game regular season, after being banned from the postseason by GHSA due to recruiting violations that took place during 2020. Felton was named acting head coach back on April 27th, the very same night the school board voted against renewing Rush Propst's contract.
Felton was originally hired by Valdosta in March, just before Propst was put on paid leave. Most recently, Felton coached outside linebackers for the University of Tennessee in 2020. He was let go on January 18th amid an investigation into alleged recruiting violations. Before he dove into the collegiate ranks, Felton spent time as the head coach of Crisp County. His last season with the Cougars came in 2016. CC was undefeated the entire year before losing to Cedar Grove in the AAA semifinals.
Sticking in Valdosta but shifting over to the world of softball, where the Lady Blazers will begin their run in the Division 2 NCAA tournament tomorrow afternoon. Eighth-seeded Valdosta State is matched up with the top seed, Augustana out of South Dakota. So how did Valdosta State get here? Well, they got hot during the NCAA South Region Tournament. After losing to West Florida last Friday, they came back to win three straight games. Closing it out last Saturday with two wins over West Florida – winning the first game 4-2, and the final contest 6-4. In that final game that sent them to the postseason, Valdosta State hit three long balls. VSU will have their hands full against the Lady Vikings, as Augustana has lost just six games all year long. First pitch from Denver, Colorado will be Thursday at 1 p.m. ET.
And to close our show, we have a local update from a former South Georgia TV high school football star. Lee County alum Caleb McDowell has arrived on campus at the University of South Carolina and he's ready for some summer camp. Of course we already knew McDowell is a supreme athlete, but he had to hit this backflip on the sidewalk just to flex on us. McDowell terrorized defenses across the peach state in 2020, primarily used as a running back – but he can also play wide receiver and return kicks. Congratulations to McDowell, and here's yet another South Georgia product we'll be keeping our eye on at the next level.