2 shot,1 killed Sunday night in Albany
Albany Police identify the deceased as 27 year old Murray Scott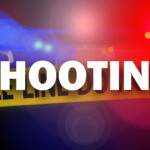 ALBANY, GA- Albany Police are looking for the triggerman in a Sunday shooting that left two brothers shot; one mortally wounded.
Police identify the gunshot victims as 27 year old Murray Scott and his 28 year old brother Tevin Scott, who survived with a gunshot wound to his wrist.
Police say the pair were walking along the 400 block of Willow Street around 6pm Sunday when both came under gunfire.
Murray Scott was shot multiple times.
APD's Gang Unit has been called to help in the investigation.
If you have any information that could help detectives, you're asked to call CrimeStoppers at 229-436-TIPS.