NCSO seeks information about stolen jet skis and trailer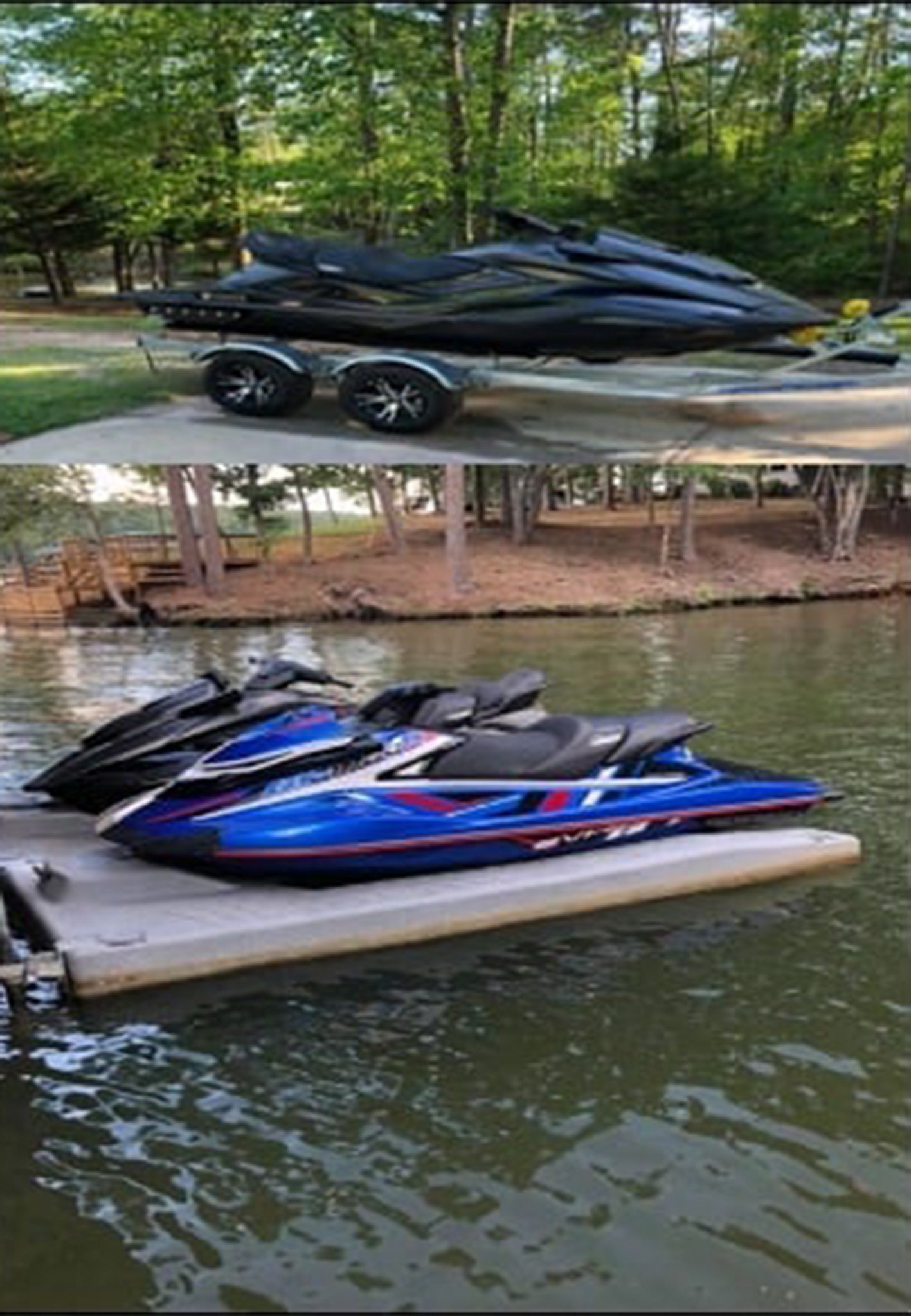 COVINGTON, Ga. — In a Facebook posting today, the Newton County Sheriff's Office is asking for the public's assistance with regards to a recent theft by taking.
On March 27, it was discovered that an unknown person or persons stole two jet skis and a trailer from a residence.
The blue Yamaha GP1800 and a black Yamaha FX Ltd. were on a black single-axle trailer.
Police ask anyone that has information regarding this case contact Investigator Collins at kcollins@newtonsheriffga.org or 678-625-1428.