14th Annual Ram Raid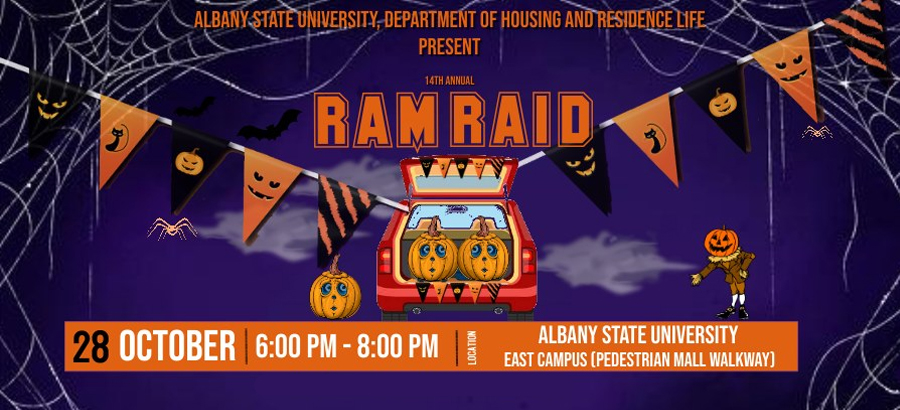 ALBANY, GA – The Albany State University Department of Housing and Residence Life is inviting the public to participate in their 14th annual trick-or-treat event.
The 14th annual Ram Raid will be held on the pedestrian mall walkway on the ASU East Campus October 28 from 6pm until 8 pm. Campus departments and student organizations will have tables set up with candy galore!
Attendees are strongly encouraged to wear a mask. For more information call 229-500-2025.