Newton County Sheriff's Office hosting virtual job fair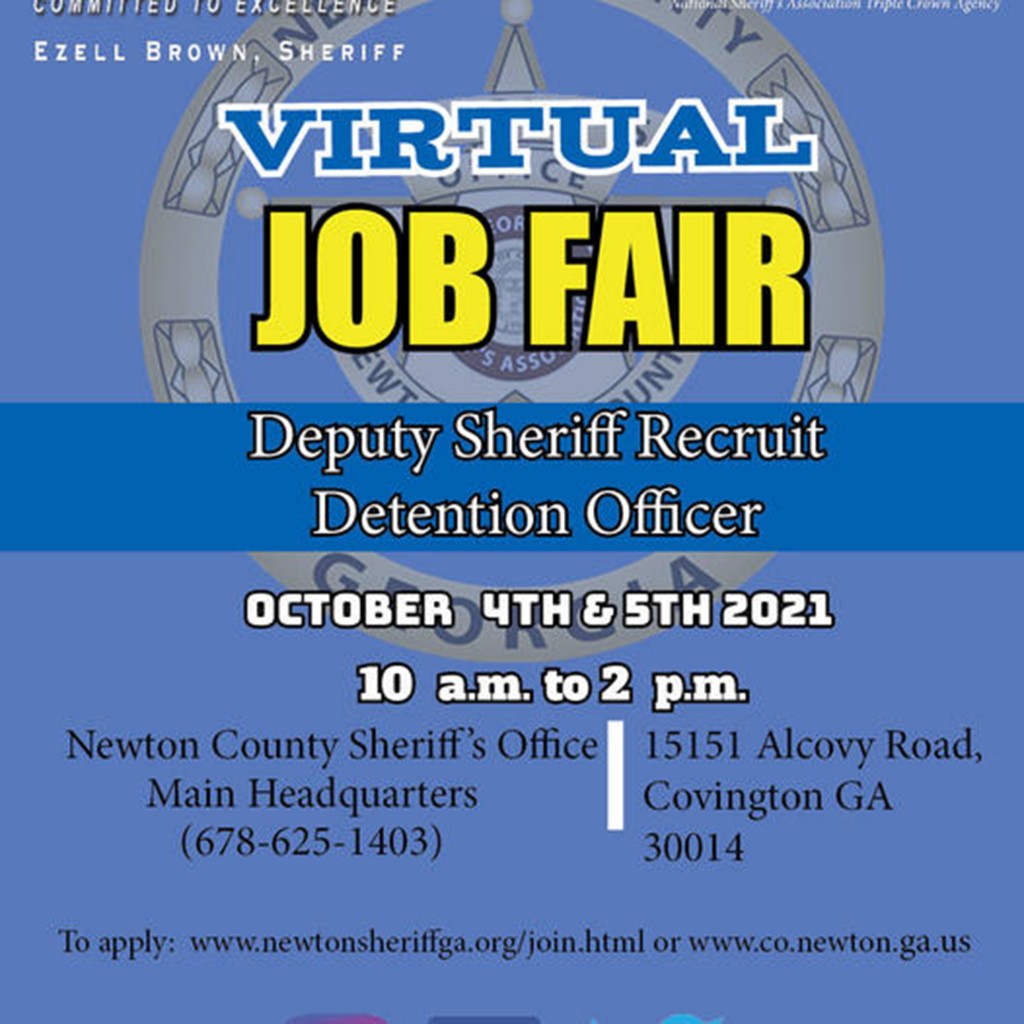 COVINGTON, GA – In a Facebook posting Tuesday, the Newton County Sheriff's Office announced that they will be hosting a virtual job fair from 10 a.m. to 2 p.m. Monday and Tuesday, October 4 and 5, and Saturday, November 6.
Several positions are open, including Deputy Sheriff and detention officer. Applicants must sign up for an appointment by visiting this website.
Personnel will answer job-related questions and provide information and applications, job descriptions, and pay rates. Suggested attire is business casual.
The minimum requirements for the positions include but are not limited to a High School Diploma or GED, valid driver's license, acceptable performance on an agility test, and applicants for deputy sheriff must be at least 21 years old. Detention officer applicants must be at least 18 years old.
For more details about the position of detention officer contact Ms. Strouble at 678-625-1449. Those wanting more information about the deputy sheriff position should call Ms. Albright at 678-625-1436.