City manager's firing raises race question
Roland McCarthy fired, loses $103,000 per year job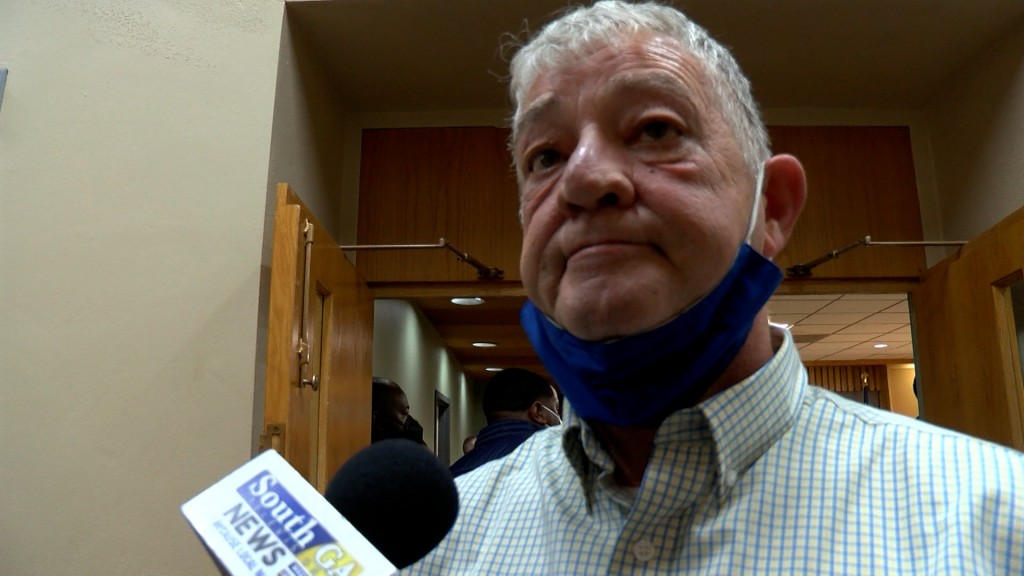 CORDELE, GA – Right after the swearing in ceremony of Cordele City Commissioners Tuesday, the new commission got right down to business.
The first order of business for the city was hiring Angela Redding to replace Roland McCarthy as Cordele City Manager.
Roland McCarthy took the post back in January of 2021, but Tuesday night he was axed by majority vote from his $103,000 per year position.
The reason? Some say it's to diversify city leadership.
During the 2021 election cycle, newly sworn in Cordele City Chairman Josh Deriso posted on social media that within his first ninety days in office, he would hire a new city manager.
The type of city manager he says he wanted to see according to his Facebook post was one who is qualified, of color, and ideally a woman.
South Georgia Television News asked the new chairman about fulfilling his campaign pledge after McCarthy was fired and Redding was hired.
"Correction, I did not campaign for a woman city manager. I campaigned for diversity," said Josh Deriso, Cordele City Chairman.
We were in McCarthy's office as he cleared it out Tuesday night shortly after being escorted out of the city council meeting by the city's top cop, Chief Mike Hathaway.
"Good luck, I hope they know what they are doing. Apparently they are smarter than other people," said McCarthy.
When McCarthy was asked if he believes his firing was racial, he replied, "I know that it's racial. I've been told that it's racial, but I don't want to get into it," said McCarthy.
While Angela Redding is the new city's manager, some say she has a checkered employment history as the former city manager of  Monticello and Forest Park.
In a previous interview with South Georgia Television News, then Chairman-elect Deriso told South Georgia Television News investigative reporter Josh Rhoden that he believes Redding is qualified for the job.
Some residents of Cordele are now speculating whether Cordele Police Chief Mike Hathaway is the next to be fired.
"You know, I don't know what's going to be next," said Hathaway
Only time will tell what the new Cordele City Commission will do next.
"I think we are going to be great. We are going to do well," said Deriso.