Atlanta Hawks acquire all-star guard Dejounte Murray
Atlanta Completes Trade with San Antonio Spurs; Acquires Dejounte Murray and Jock Landale in Exchange for Danilo Gallinari and Future First Round Draft Picks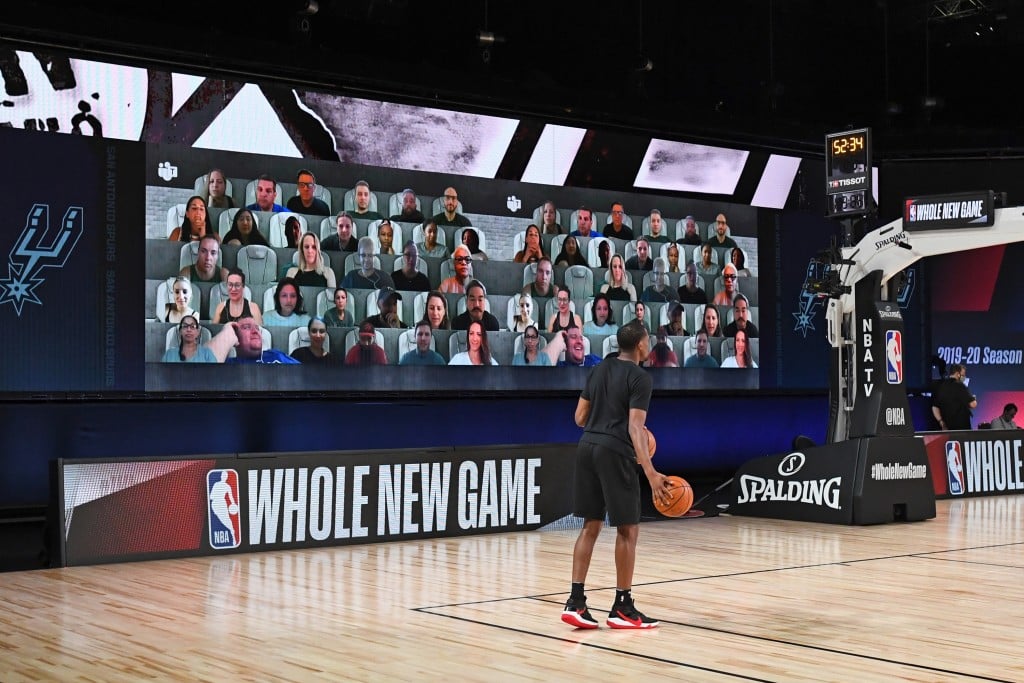 ATLANTA – The Atlanta Hawks have acquired All-Star guard Dejounte Murray – and center Jock Landale – from the San Antonio Spurs in exchange for forward Danilo Gallinari, a conditional 2023 first round pick (from Charlotte via New York), Atlanta's 2025 and 2027 first round picks and a 2026 first round pick swap.
Murray appeared in 68 games during the 2021-22 season, averaging career bests in points per game (21.1), assists per game (9.2), rebounds per game (8.3) and steals per game (2.0) in a career-high 34.8 minutes of action. The 6-4 guard became the first player in NBA history to average at least 20.0 points, 8.0 rebounds, 9.0 assists and 2.0 steals in a single season.
Murray totaled 1,438 points, 563 rebounds, 627 assists and 138 steals, becoming just the eighth player since the 1973-74 season to tally at least 1,400 points, 600 assists, 500 rebounds and 130 steals in a single season.
A 2022 NBA All-Star, Murray led the league in steals per game (2.03), while finishing fourth in assists per game (9.2) this past season. Per Elias Sports, Murray and Hawks All-NBA guard Trae Young will be the first pair of teammates in NBA history who each averaged at least 20.0 points and 9.0 assists per game in the previous season.
The University of Washington product recorded 13 triple-doubles during the 2021-22 season, the second-most in the NBA, and owns 17 career triple-doubles, the most in Spurs history. Per Elias Sports, Murray is one of only six guards in NBA history with 13-or-more triple-doubles in a single season within his first five NBA seasons, joining Oscar Robertson (five times), Magic Johnson (twice), Michael Jordan, Fat Lever and Luka Doncic.
Murray became the only player in the NBA this past season to record a 30-point triple-double while registering zero turnovers, and became one of just seven players in NBA history to do so.
Over his five-year career, Murray has appeared in 320 games (249 starts), owning averages of 12.5 points, 6.0 rebounds, 4.8 assists and 1.4 steals in 25.8 minutes. He became the youngest player to be named to an All-Defensive Team, after earning the nod in 2018.
"The opportunity to acquire a player of Dejounte's caliber, just entering his prime, doesn't come along too often," said Hawks President of Basketball Operations Travis Schlenk. "He has developed into one of the elite two-way guards in the league and we're thrilled to add him to our group. I'd also like to thank Gallo for his professionalism and his contributions to the Hawks over the last two seasons."
Landale saw action in 54 games for San Antonio during his rookie season, chipping in 4.9 points and 2.6 rebounds in 10.9 minutes. The former Saint Mary Gaels center poured in 10-or-more points on 10 occasions during the 2021-22 season, including a career-high 26 points on 12-15 shooting from the field against the Indiana Pacers on March 12.
A native of Melbourne, Australia, Landale suited up for the Hawks during the 2018 Summer League in Las Vegas and Salt Lake City. In nine total Summer League contests with Atlanta, he averaged 5.0 points and 5.8 rebounds in 18.3 minutes.